Honda Accord Buy Lease Offers in Gonzales, LA
See participating dealers for details.
Honda Accord for Sale or Lease in Gonzales, LA
The Honda Accord is one of the most well-known sedans of all time with a legacy that spans decades. While the Accord has always been known for its practicality, it is also known for being well mannered on the road with a spacious, well-appointed cabin inside. Plus, with the Honda name behind it, you can count on your Accord for years to come.
If the Accord sounds like the right midsize sedan for you, we encourage you to come check it out at Ascension Honda. We have a variety of Honda Accord models in stock with lots of trim level and color options, so you're sure to find the winning combination for your needs and budget. You can see all of our Accord models online, or with us at the dealership. No matter how you like to shop, we're ready to help you get a great deal on your new Honda Accord at Ascension Honda.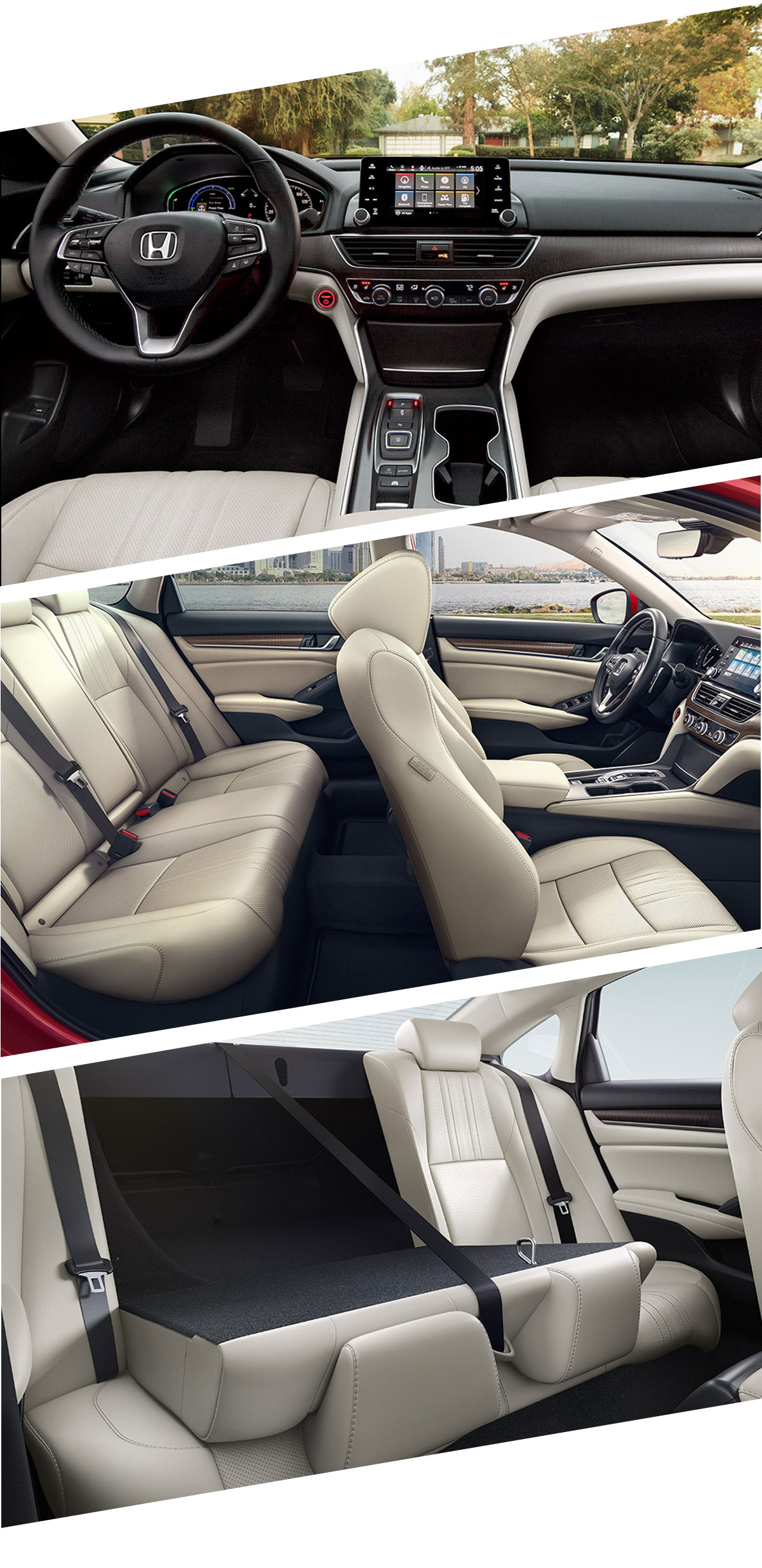 What's New in the 2022 Honda Accord?
The 2022 Honda Accord remains as one of the top family sedans on the market thanks to an abundance of features, quality design, and superb performance. The new Accord boats of ample cargo and passenger space, confident handling, topnotch safety and reliability ratings, and two powertrains.
The interior of the 2022 Accord is spacious, with room for five to sit comfortably. The cabin is quiet. The seats are comfortable and there is more than enough legroom and headroom all throughout. The Accord now comes standard with an 8-inch infotainment system that is intuitive to use.
The base 2022 Accord comes with a 1.5-liter 4-cylinder engine that generates 192 horsepower, which gives the Accord a responsive and refined feel behind the wheel. The more powerful Touring has a robust 2.0-liter 4-cylinder 252-horsepower engine.
The 2022 Accord comes in five trim levels: LX, Sport, Sport Special Edition, EX-L, and Touring.
History Highlights of the Honda Accord
The Honda Accord was first available to North American drivers in 1976 as a two-door hatchback while the extra two doors appeared in 1979, creating the iconic sedan we know and love today. The Accord has seen many facelifts and redesigns over the years to ensure that it meets and exceeds the expectations of modern drivers. With each iteration, Honda adds more safety technology, multimedia technology, and power to the legendary Honda Accord without compromising its core ethos of providing reliable, efficient, stylish transportation to American drivers.
Shop Accord Models at Ascension Honda in Gonzales, LA
You're ready to cruise around Gonzales in the amazing Honda Accord, and we're ready to help you get there with some incredible savings along the way. Our Gonzales dealership is packed with a full lineup of Accord models as well as all of your other favorite Honda vehicles, so get shopping today! When it's time for the next steps, visit us at Ascension Honda to take a test drive and claim your incredible savings on a new Honda Accord today!