Honda CR-V Buy Lease Offers in Gonzales, LA
See participating dealers for details.
Honda CR-V For Sale in Gonzales, LA
There are a lot of crossover SUVs on the market. And that's an understatement. With so many options to choose from, narrowing down your choices to a manageable list can feel daunting, so we're here to help: check out the Honda CR-V. The CR-V was a fairly early entry into the American SUV craze, but Honda has continued to refine the CR-V with each passing model year to ensure that it stays ahead of trends and driver needs.
The CR-V ticks all of the boxes – space, efficiency, safety, great driving dynamics – as well as some you didn't even know you needed, like a handsome design, intuitive features, and incredible versatility. If you're interested in exploring how the Honda CR-V could fit into your life, we encourage you to browse our inventory of CR-V models here at Ascension Honda. We have a fantastic selection of CR-V models for you to choose from and our team would be glad to help you find the perfect CR-V model for you.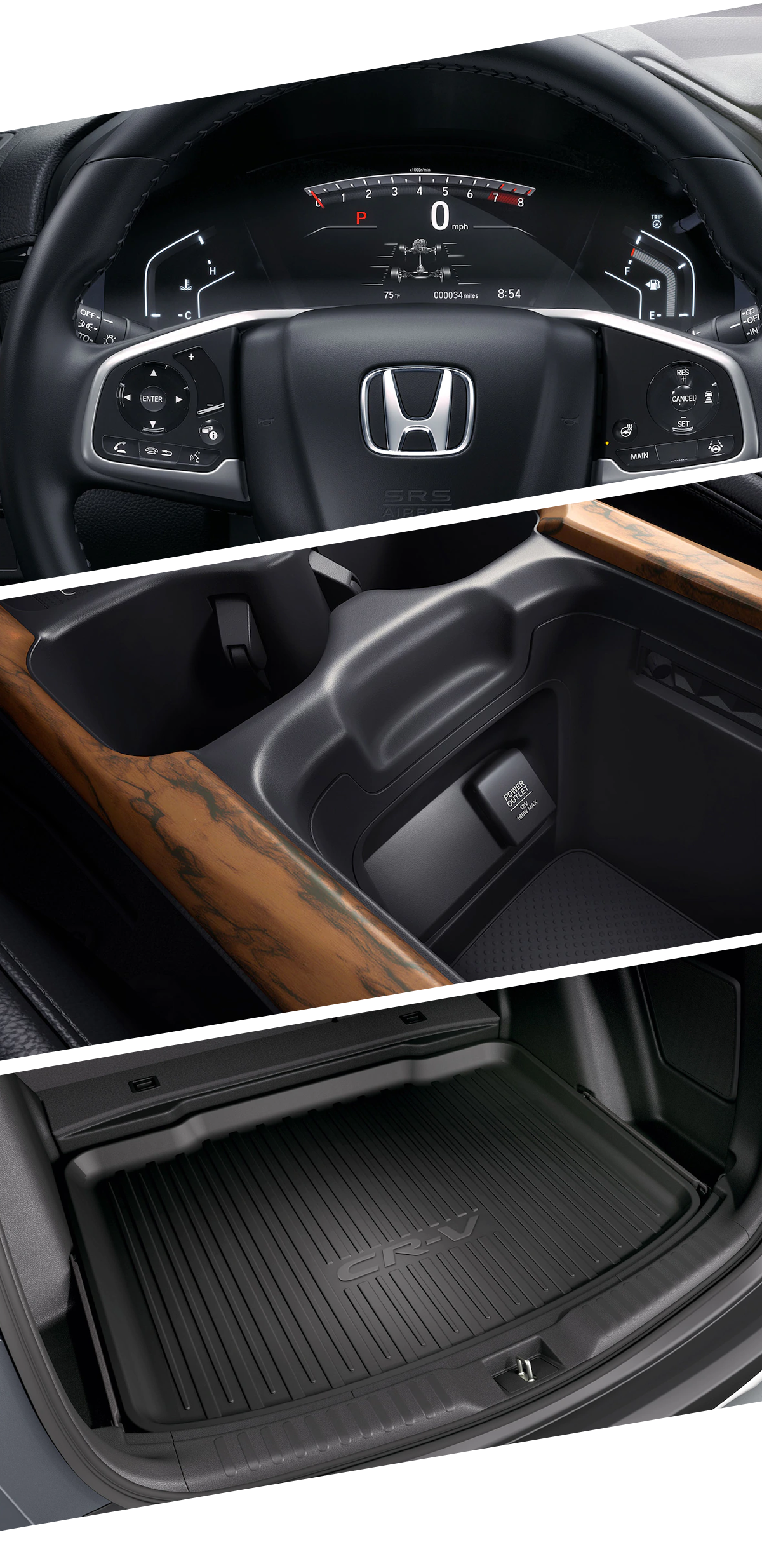 What's New in the 2022 Honda CR-V?
The 2022 Honda CR-V is the latest CR-V debuted by Honda, though the last update they gave to the model came in 2020. The fifth-generation CR-V received several styling and powertrain upgrades in 2020. Honda removed the more powerful gas-only engine option in favor of the current hybrid setup. Fortunately for drivers, the hybrid is a powerful option, and it is more efficient than the formerly available engine. More safety features became standard that had only been available as upgrades in prior years. The 2022 CR-V brought zero updates, but it gives you one more chance to buy this excellent vehicle model before Honda phases it out for the sixth-gen CR-V in 2023.
History of the Honda CR-V
The Honda CR-V was first introduced to America in 1997, and it was instantly popular for offering a winning combination of spaciousness and fuel efficiency. Plus, with the Honda name attached to it, drivers were reassured that the CR-V would remain reliable and durable for years to come.
Honda has given the CR-V many facelifts and redesigns over the years, adding more style, technology, and capabilities with each iteration of this popular SUV. Though the CR-V has worn many different faces, at its core it remains a capable, value-packed crossover SUV for the everyday driver.
Find the Honda CR-V at Ascension Honda in Gonzales, LA
When you shop with us at Ascension Honda, you're sure to notice that we do things a little differently from what you may be used to at other places. With us, your satisfaction and happiness is our number one priority. If you've ever had a poor experience when buying or leasing a car elsewhere, you can rest assured that you'll have an incredible shopping experience at Ascension Honda because with us, you come first. Browse our current Honda CR-V inventory, then come visit us in Gonzales for the next steps to buy or lease today!