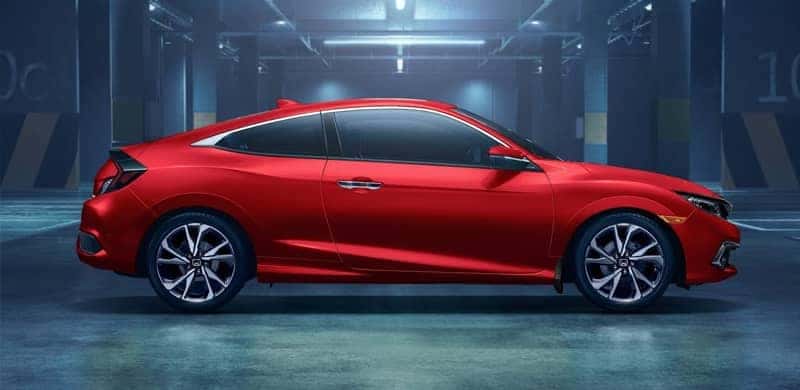 Pre-Owned Vehicles
Take a look at our wide range of pre-owned vehicles and find the one that is right for you.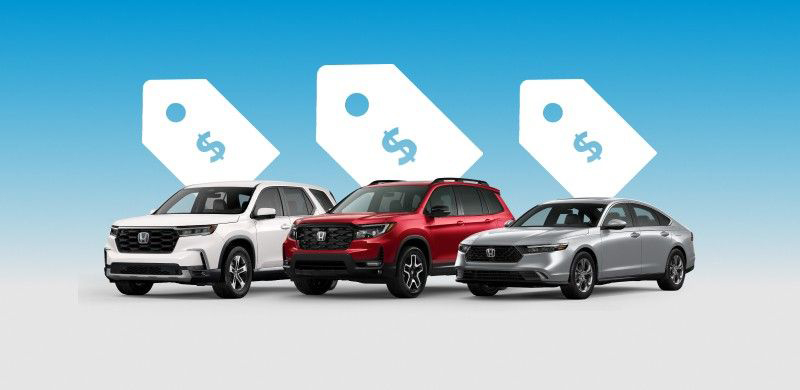 Current Offers
See this month's featured current offers going on now on new Honda vehicles.
Our Reviews
This dealership was a one stop shop for every vehicle I was considering. Our salesman Will Sanchez was very patient & thorough. The cookies were a nice touch too! We'll definitely be back
Jeff Green is the best salesperson EVER! Pure awesomeness!! I had been looking for months for a Honda CRV in the urban gray pearl color, I could not find one in Baton Rouge. This car was to be a special graduation present for my daughter who's graduating from LSU in May 2023. Jeff, Tyrone, and Paige were absolutely fabulous and helping me to locate and gift to my daughter the exact car that she has wanted for four years. Not only did Jeff help to expedite my securing, and purchasing of the 2023 Honda CRV on 1/12/23 Jeff helped with surprising my daughter by actually driving the car to a restaurant in Baton Rouge. Jeff and his colleague put a red bow on the car and parked it at the front door of the restaurant! I hope to be able upload the video to share her surprise and ultimate joy. All of our friends and family are so grateful to Jeff and the awesome team at Ascension Honda for making this moment special as we honored her for 4-years of hard work as a Chemistry major! Thank you Jeff, Paige, Tyrone and the General Manager- thanks Ascension Honda 🙏🏽 🫶🏾
On October 18th we passed by the Ascension Honda dealership and noticed a couple of Toyota trucks, at that time we were in the market for replacing a Toyota truck that was totaled. The first salesman that greeted us was Jeff. Jeff and my husband started talking and realized they both played in S.U. Band (The Human Juke Box), but not at the same time. We settled at a price and was scheduled to pick up the truck the next day, put the truck was not cleaned or detailed properly. That's when we met Mr. Ray who was very kind, positive, energetic, passionate, and apologetic. He promised that everything would be taken care of the next day and it was, over and above we were very pleased. Our family has always drove Honda's and Toyota's. Me personally I am on my third Acura. (2017). I would highly recommend family and friends to ask for Mr. Ray Jack! It was a pleasure! Sincerely, George and Linda Chesterfield
We were in the market for a new used Honda Odyssey van. Our van was 18 years old and it was time to purchase a good used Odyssey van. We went to several other dealerships and felt unsure and unsafe about the purchase. So I kept searching. We arrived at Ascension Honda in Gonzales at closing time on a Saturday night. We were blessed and felt very safe and well taken care of by Paige and Ray who stayed till 11:00 p.m. helping us. We got an even better van than we expected. At a better price than we expected. We love our new used 2014 Honda Odyssey van. It is luxurious more than we expected. From now on when it's time to purchase an automobile. You can be sure we will go to Ascension Honda in Gonzales Louisiana. Thank you Paige and Ray!
Ray was outstanding. I had a difficult issue , and Ray helped from beginning to end. The best car buying experience because of Ray , and his willingness to go the extra mile
We had a great experience at Ascension Honda. Mr Ray is the best he helped us find an even better Honda Odyssey van then we originally expected. Mr Ray and Ms Paige took care of us excellently. We will be back.
Will was the absolute best salesman!! Being his first official customer, his attitude was very pleasant and worked hard to get me the best deal! Thank you Will and Ascension Honda for a smooth, stress-free purchase.
Wes and Ray hooked me up today,with technology. Not even the man who is in charge their for service at Tiger Honda knew how to do anything. An was rude to me. Anyways I want to give a huge thanks to Wes and Ray today.
Bryce was great! Showed us a good variety of cars and made the process really easy. Lots of great cars here, super friendly staff. Great!
I had a great experience with Mason Bennett. He was very nice and it made my experience all that much better.
Mike Reine was amazing to work with. Very pleasant and attentive and made it happen. Go see this guy and let him help you buy a car.
Mike Rein was the best! Great people to work with. Will definitely come back again.
They were very efficient, got back with us promptly, & were very helpful with our purchase!
I had a very good experience working with Mike Reine to purchase a beautiful nearly new Honda CRV. His patience and knowledge of the car, especially the extensive new safety/entertainment features that were new to me, was extremely helpful. After the sale he took the time to help program the car to my specific preferences. The car was impeccably detailed with a clear history and service record provided. At no time during the process of shopping for the right car, test driving or purchasing did I feel pressured or rushed in any way. All transactions were professional, transparent and considerate. It was certainly worth the drive from New Orleans to buy from Mike at Ascension Honda.
AC is the best salesman…hands down!!🙂 You will not be disappointed and he goes above and beyond to ensure you are a satisfied customer!!:)
Ascension Honda is the BEST And The Salesman Tori Is Awesome He's Real Friendly And Consistent He Works Hard to Help U Get What U Are lookin For And He's Just Amazon He Helped Me Get My Honda Civic Last Year
The customer service that I received was the best. The staff were friendly and very helpful, especially Corey. He was also knowledgeable and didn't mind assisting as well as addressing my questions/concerns. Based on that, I will definitely refer my family and friends.
My experience purchasing a vehicle from Ascension Honda was outstanding and comfortable. I didn't feel forced into buying a car. The Financial Manager Corey Plummer was very informative and trustworthy. I highly recommend this dealership.
I had a wonderful experience working with Salesman Corey Plummer in my search for a vehicle for my daughter. Mr. Plummer was extremely knowledgeable and very professional. The experience was truly stress free which helped me in my search for the vehicle of my choice.
A great experience! It was a pleasure to have purchased my vehicle from Ascension Honda. The Finance Manager, Corey was very knowledgeable and pleasant. He made my buying process comfortable. He made my time spent feel like we were family. My trip was worthwhile!
Ascension Honda was recommended to me by a friend and my trip was worth the drive. Wonderful customer service with the Finance Manager, Corey Plummer. He was very knowledgeable, patient, kind and a pleasure to work with. He made my car purchasing a pleasurable experience.
Ray Jack, my #1 go to guy💪if you in the area go check him out! He made it an easy process, and is always polite. #TeamHonda Wouldn't have it any other way!💙
Best Dealership in the South! Wow what service! Ill be commimg back for more soon.
IT WAS GREAT WORKING WITH WES. VERY POLITE AND UNDERSTANDING. HE WILL ALWAYS BE OUR GO TO GUY FOR CARS
Was very well pleased to get my daughter WhT she wanted, enjoyed the visit enjoyed the service & popcorn lol . If your looking to seal the deal visit this location is your go to but fortunately I sealed the deal w the help of salesperson Soul Bell !

Welcome to Ascension Honda
New and Pre-Owned Vehicles for Sale in Gonzales, LA
Beginning the process of finding your next vehicle can be overwhelming. There are so many dealership, manufacturer, and model choices that lie ahead of you. That's why we invite you to visit Ascension Honda, where all of those choices are made easier. You have specific needs for your ride, and that's why our team will sit down with you and find out what those are in order to match you with the best fit. Whether that's a new Insight, Civic, or Pilot. We have them all and more at our dealership in Gonzales!
Read More...
Get Directions To Ascension Honda