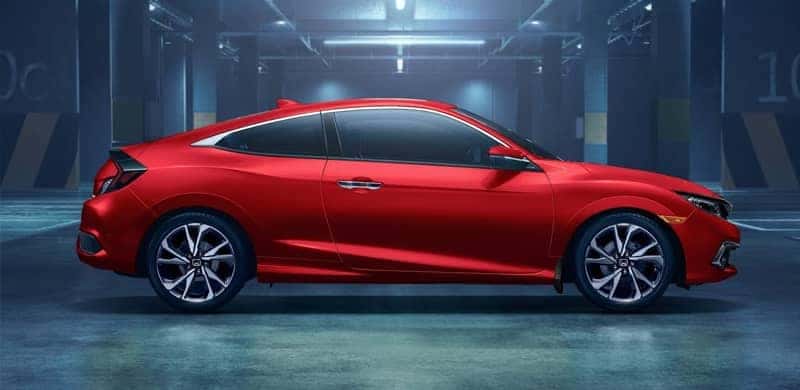 Pre-Owned Vehicles
Take a look at our wide range of pre-owned vehicles and find the one that is right for you.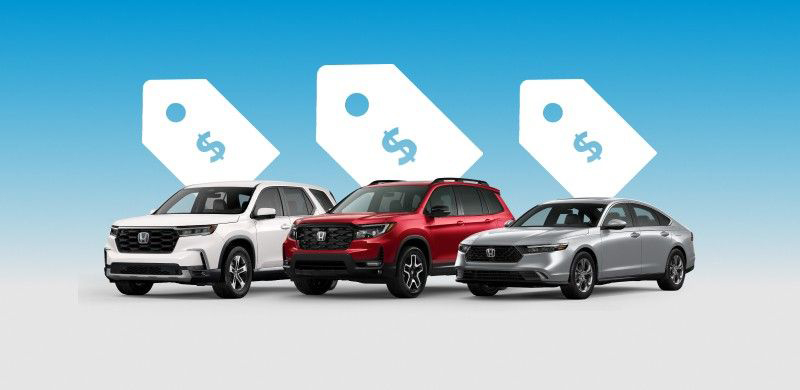 Current Offers
See this month's featured current offers going on now on new Honda vehicles.
Our Reviews
I recently purchased a vehicle at Ascension Honda. Mike Peterson was my salesman. He was delightful. So genuine & eager to put us in the right vehicle. We found one that seemed perfect, bought it & the next day, it broke down on the interstate! Waited on the side of the road for hours. Went back to Mike to yell at him. LOL He greeted me with such apologetic eyes & comments that I accepted his apology. We got down to business & he found me the best car that fit our budget. We ended up with a great car, a great deal & a great friend. We will be going back when we are ready for our next vehicle. I highly recommend Mike. He has a kind & genuine heart. Ms Page Cavalier was very incidental in the process also. She went beyond her duties to help Mike with finding the right vehicle 🚑. I want to mention the management also who also went out of their way to make this happen. Travis was the one behind the scene, coaching the bases. Thumbs up from up the river in Baton Rouge! Good job YAWL. Deda & Kevin P.S. Also regards to "Capital One Auto Navigator" who led me to this outstanding Dealership.
The guys here at Ascension Honda are great. Randall who was taking care of me in the beginning was patient and no pressure. He put me in the truck for a test drive and answered all my questions. Leonard was the sales manager who took over to close the deal. He was quite patient with helping me get the monthly note we needed. The entire team here was solid on helping me get the win I needed.
My sales rep was very friendly and worked hard to find us the vehicle we wanted. His name is Kelton Bates. Thanks for all your help.
Mr.El Williams is the best salesman I have ever dealt with he was very patient with me and my daughter on purchasing her a brand new 2022 Honda Accord he made us feel so welcome and he took his time to make sure we were very satisfied. We are definitely coming back to Ascension Honda
Excellent!!!!! If I had any questions or any doubts ray was there 100%of the way assuring me that everything would work out and he did!!!!
My Salesman Soul was very helpful and took good care of me during my purchase. Great salesman not pushy and down to earth. Great guy
Kelton was very easy to deal with! I'm pleased! Very friendly and honest with me. I would definitely recommend to the next person with no second thought.
Mr.El Williams was very helpful and show me how the car operate also brought me to test drive it and was very polite and and answering all the questions that we needed management the financial everybody was great thank you and I will recommend my friends to y'all
If you need a new or used car go see Bryce and will take care of you good customer service
I brought the challenger and love it it runs really good and I'm happy I brought it
I had a great experience with clearance Jones, he is the best car seller at honda, he help me get the car I wanted. Great man!!!
Best experience while purchasing my new car, a big thanks to Jeremy and Ray, although I went there as a customer looking to purchase a vehicle, they made me feel like family! This is the place to go when looking to purchasing your new vehicle! Ask for Jeremy (grits) or Ray you will not be disappointed.
Mike Reine did a great job for me. Took his time, found a great vehicle, called me when ready, and gave me a great price. Thank you Mike!
James Brown did a excellent job with helping me purchasing a vehicle…I recommend him
Our salesman Eric was very accommodating and he made the car buying process a little bit more fun.
Best experience I've had buying a new car in a long time. Jeremy was very helpful and very knowledgeable. From the welcome to the closing of the deal he treated us like family. Ray also treated us like family and willing to help any way he could. It was a pleasure doing business with them. I will refer others to them.
To my favorite Louisiana dealership, please take moment to give Mr. Trae Kirk kudos on a job well done! Trae was really a great sales person. He was patient, knowledgeable, and so courteous to me & my family.
I enjoy hanging out there n talking with Kyle while they service my car 2008 Ford Mustang Shelby Gt with 52,020 miles great shape well taken care of I give a A+ go out there and see Kyle tell them Damon sent you
Just wanna shout out Mr. Ray at Ascension Honda!! He's fantastic! I got exactly what I wanted. Go check him out!! He'll get you right!!!
Thanks Robert for working so well with us and understanding our need for a new vehicle and the limited amount of time we had to spend at a dealer!!! Can't wait to see how my wife enjoys her new toy !!!!
He did it again….Went to Ascension Honda and got exactly what I wanted. Thank you Ray for being patient with me and thank you for the Awesome experience.
Eric is an amazing salesman!! Very friendly and helpful I definitely recommend him. If you are looking for a new car ask for him.
I absolutley love honda so much. Their service is great and Heather was such an amazing help! Excelent service all around. She helped me shop for a used car.
Eric Angeletti jr. at Ascension Honda was right on target understanding my needs .All the personal I had dealings with were on top of getting me taken care of.I left with the truck I went in to look at .Great people at Ascension Honda !
Mason was amazing. He met my budget and made me feel good about my purchase. He listened and found a solution. I'm very satisfied with my service

Welcome to Ascension Honda
New and Pre-Owned Vehicles for Sale in Gonzales, LA
Beginning the process of finding your next vehicle can be overwhelming. There are so many dealership, manufacturer, and model choices that lie ahead of you. That's why we invite you to visit Ascension Honda, where all of those choices are made easier. You have specific needs for your ride, and that's why our team will sit down with you and find out what those are in order to match you with the best fit. Whether that's a new Insight, Civic, or Pilot. We have them all and more at our dealership in Gonzales!
Read more...
Get Directions To Ascension Honda