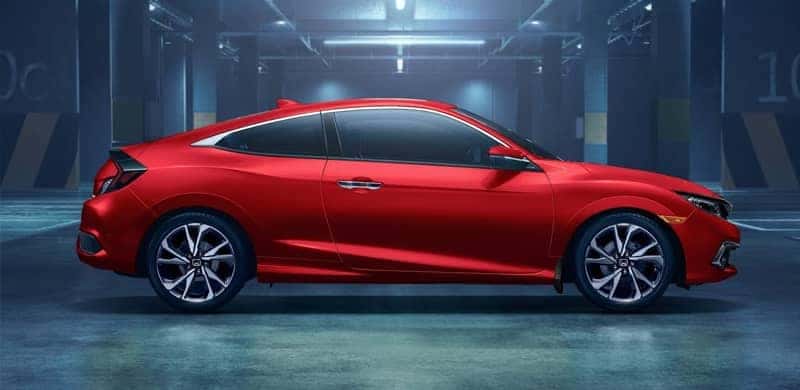 Pre-Owned Vehicles
Take a look at our wide range of pre-owned vehicles and find the one that is right for you.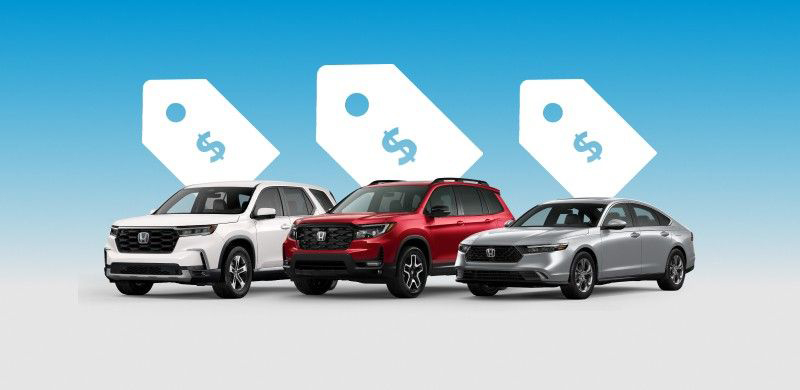 Current Offers
See this month's featured current offers going on now on new Honda vehicles.
Our Reviews
I was very impressed with my salesman Tyrus "Ty"Cobb. Living up to his famous namesake Ty Cobb of Ascension Honda is the greatest car salesman I have ever dealt with. Ty is a no pressure no nonsense guy who goes the extra mile to ensure his customers are treated with respect and get the best possible deal available even during this ridiculous supply shortage. He is single the reason why I was able to get the exact vehicle I wanted for a reasonable price without a protracted wait. Thanks again Ty for your help.
Robert and Leonard went above and beyond to help me find the car I want and were both very professional.
I met Robert Guidry at Ascension Honda, he was very helpful in finding a truck that was catered to my needs. Great experience, thank you Robert and Ascension Honda.
Came into Ascension for a new vehicle, and was introduced to Deremy Scott. He was very knowledgeable about the vehicles and also very easy and professional to work with. After looking at a few cars I ended up in a 2016 accord. Couldn't t be happier with my purchase. Thanks Deremy, and Ascension Honda for being a chill and relaxing environment for such a big purchase!
Eric Angeletti Is The Best Sale Person I Could Ask For I Been Dealing With Him For Years He Want Let You Down Very Sweet Man Love Him😘😘😘
Had a good buying experience with Mason Bennett. He made sure everything was complete and in order for me to make the dive to Gonzales after the storm had passed. The first day with power he contacted me and scheduled me an appointment. Everything was in order and the purchase was very easy. Good business.....
Mason Bennett met me at the door and proceeded with assistance to get a new CR-V. Very professional, personal young man Thanks a bunch
Recently I bought a CR v, Kyle the best sales person I ever had.
We recently bought a 2017 Jeep from you, our salesman was Ty Cobb,he was very knowledgeable, friendly and went above and beyond to make sure we were happy with our Wrangler,we have shared our experience on Facebook and have already recommended Ascension Honda to our friends...Thank you Ty,and A.J. for making our day,and our dream come true!!!
We visited Ascension Honda to test drive a Honda Odyssey. Our salesman was Ladell Hawkins. He was very courteous, knowledgeable, and not pushy at all. He was more than willing to spend time with us to make sure all of our questions were answered even though we made it clear we weren't buying that day. I can highly recommend him!
I bought a 2012 Honda Civic and the salesperson named Kyle was very helpful and was very nice and knowledgeable. I found him to be a very good salesperson. It was great service!
Thanks to Jessica Lambert,She was so patient with us and making sure that everything was straight during our time here it was so Educational about how things work by purchasing a car, And thank God she got me my car I'm so thankful for her I thought I wasn't going to find anything, but I Did thanks to Acension Honda...!!!!
Ray is the person to go too! So happy with my new car! He did an excellent job and I'm glad it worked out!
I was pleased to have a sales woman like Ms. Katina. She worked very hard to make sure I got the car I wanted. Thanks so much!
Mike walker is the only salesman I will buy a car from he is great!!!!!he is so friendly and down to earth. Ask for mike walker!!!!
Omg I Recently Purchased My 2017 From Ascension Honda & Im In Love . Go Check Out Mr Mike Reine He's The Best . Absolutely Love This Guy !!
I recently purchased a Corvette from Ascension Honda and the entire staff there was wonderful. Mike Reine was my salesperson and he is the best. He made the entire process easy. I would highly recommend Ascension Honda to anyone. When you get there, ask for Mike.
Hi, we just bought a Honda Civic and Mike Reine is who we dealt with and he was great. I highly recommend you going by there and talk to Mike Reine he is great. Thanks again folks. Have a nice day
I was indecisive and my salesman, Mike Reine, was patient and understanding. Finally made a decision and Mike was so easy to work with. The transaction process was quick and accommodating. Will return for another vehicle!!
Ray and his associates went above and beyond to help get me in a car that was suitable for my families needs . Thank you Ray and everyone at tiger honda . I will definitely be referring everyone looking for a new car to toger honda
I worked with Eric Angeletti an it was a great experience. Team Honda is awesome. If you are in the area an car shopping please go see mr Eric Angeletti!!!!
I went to tiger Honda looking for a truck just to see what was in inventory. Heather and Ray, when I got their Ray was my primary sales person he was amazing he and the staff got me in the truck I wanted and fit all me needs, the whole staff was professional and courteous and was the best I ever worked with. They were a blessing and super great I recommend you go see them and get all of you automotive needs handed the right way.
You have to give credit where credit is due... Dani Fielder is the BOMB!!! She will do everything she can to make sure you are in the best deal possible! Thank You!!! Jeep Wave!!! LOL
Go see Mike at tiger honda. Thanks Good job and good help .great deals on new used vehicles. Thanks . Mike reine you were great job
Very thankful for Mr. Ray and his help to put me in my dream car! It was a pleasant experience and I'm thankful for him and their team for not pressuring me and getting me in and out in a timely manner.

Welcome to Ascension Honda
New and Pre-Owned Vehicles for Sale in Gonzales, LA
Beginning the process of finding your next vehicle can be overwhelming. There are so many dealership, manufacturer, and model choices that lie ahead of you. That's why we invite you to visit Ascension Honda, where all of those choices are made easier. You have specific needs for your ride, and that's why our team will sit down with you and find out what those are in order to match you with the best fit. Whether that's a new Insight, Civic, or Pilot. We have them all and more at our dealership in Gonzales!
Read more...
Get Directions To Ascension Honda