Honda Service Center in Gonzales, LA
Honda Service Center in Gonzales, LA
Welcome to the Ascension Honda Service Center
Rewarding your car with good maintenance is an important part of self-care. It will make your car drive longer. You can spare money and stress because you feel like you got the most out of your purchase. There was a 2000 Honda Accord that hit 1 million miles a few years ago. The owner was an auto technician that understood how Hondas worked. The manufacturer knows what they are doing, and at Ascension Honda, our service center is certified to take care of these vehicles. Taking care of parts like your brakes, drive belt, and engine will also keep you safer.
At our vehicle maintenance shop in Gonzales, LA, we have expert technicians. We rely on them to prepare our cars for sale, so you can too. We offer services like oil changes, tire rotations, battery service, and brake tune-ups. You can count on our technicians to know the prescribed maintenance schedule of your specific car and how to spot any abnormal wear and tear. You can contact our service department with any questions or schedule service online today.
Save on Maintenance
Whether it's the high costs or time-consuming process, people often find reasons not to take care of their car. Fortunately for drivers in Gonzales, LA, we offer unique service and parts deals at Ascension Honda. We already offer fair prices on maintenance, but we are rotating our specials frequently. Sometimes we offer extra services for free with your scheduled service, or you can find a steep discount on regular maintenance.
We also know that time is money. The process of taking care of your car is made easy when you keep to the schedule laid out in your user manual. Feel free to bring it by and chat with us or contact us online. Our service technicians are proficient at taking care of vehicles. When you bring your car in, they will get you on the rack and out of here quickly. They will ensure that your car drives as well as it should. Come by Ascension Honda for automotive service that won't break the bank.
Schedule Your Service with Ascension Honda
Whether your car is acting funky or you know it's due for a checkup, please bring it by Ascension Honda for vehicle maintenance in Gonzales, LA. You should always pay attention to whether your car is driving as it should. As far as oil changes, you may have a sticker in your window telling you when to change the oil. Whenever you need service, you should put yourself on our shop calendar with our online form to skip the line. At Ascension Honda, we strive to provide affordable, commendable auto service to every driver in Gonzales, LA.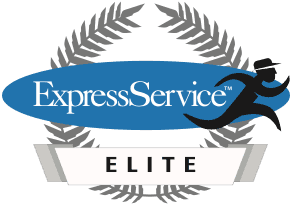 Mon - Fri

8:30 AM - 8:00 PM




Sat

8:30 AM - 8:00 PM




Sun

Closed
Mon - Fri

7:30 AM - 6:00 PM




Sat

7:30 AM - 3:00 PM




Sun

Closed
Mon - Fri

7:30 AM - 6:00 PM




Sat

7:30 AM - 3:00 PM




Sun

Closed